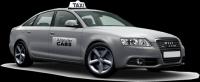 Areas Covered: Helensburgh, Milngavie, Clydebank, Glasgow, Paisley, Renfrew, Greenock, Dumbarton, Rhu, Faslane, Garelochhead, Arrochar, Tarbet, Luss, Bonhill, Drymen, Bearsden, and all of Argyll and Bute all of East & West dumbarton, north and south lanarkshire, east renfrew, ayrshire, lothian, edinburgh, fife, dundee, highland, aberdeen, inverness, fort william, Oban we offer transfers from airport to all of the uk
Wesbite: www.glasgowtaxicompare.co.uk
cheap-airport-transfers.com
About cheap airport transfers
to get a quote and Book now
cheap airport transfers opened in June 2014 in Glasgow Airport. We had the vision of bringing a fresh, reliable and friendly taxi service to the area. Although we work mostly out of Glasgow Airport & Helensburgh, we also cover all surrounding areas. Our office operates 24 hours a day - we never close. Please feel free to contact us for a no obligation quote. Our Vehicles and drivers are fully licensed by the Council.
We PICK UP from Bus bay B6 on bute road in front of the main terminal, directions when you come out of the main terminal turn right go along the undercover walkway to the end cross the road turn right and that is you in bute road, NOT IN THE PICK UP ZONE.
Glasgow Airport cheap airport transfers offer a friendly service for all your special occasions. We also welcome business & corporate clients
cheap airport transfers Glasgow Airport Taxi service provided by GCD Ltd. We specialize in airport taxi transfers to and from Glasgow Airport for both individuals and groups, with the accent on a courteous, professional and personal service at affordable prices. 24 hours a day. 7 days a week. To obtain an online quotation and make a booking please use the 'Instant Online Quote' form above. Simply enter the pick up location i.e Glasgow Airport and select the airport from the suggestions that appear or for a private address enter the post code for the location. Click 'Quote Now' and you will be presented with a quote for the different types of vehicles available. Click on the one that you require and enter the information required. Once the booking is complete we will email you confirmation of the reserved journey(s). If you don't have the post code please enter as much as you can about the location and click 'Quote Now' and then click 'Manual Quote' and follow the instructions. We will email you with a quotation as soon as possible. We have operators ready to take your bookings so we will reply to your request very quickly.
From the moment you contact us, we'll do everything we can to ensure that your booking and transfer go as smoothly as possible.
An experienced driver with proven customer service skills and an extensive knowledge of the local area will meet you in an air conditioned vehicle tailored to the number of passengers and the luggage requirements specified by you.

Dear customer,
In order to make the booking process as comfortable as possible we have provided a brief explanation with each step should you encounter some problems. We appreciate if you could contact us in case you consider that our booking process can be improved. We value the feedback of our clients!
STEP 1: Your Journey
The first screen is divided in 2 parts: Your Journey and Options
In Your Journey please indicate:
The pickup point (From)
Your destination (To)
In case there are additional stops they can be easily added and/or removed at your own convenience
In Options please indicate:
If your trip is one-way or return, amount of passengers as well as suitcases
your pick up and return date (in case of return trip)
if the pickup is from the airport than the time is the flight arrival time
in all other cases we need time when you need driver for pickup
extra options such as Meet & Greet (with custom name card or logo), baby or booster seat (please notify weight and age in remarks), wheelchair ( please notify whether foldable manual or electrical wheelchair)
STEP 2: Select Vehicle
We will provide the customer with a map and resume of the itinerary so please check if all the information is correct.
Once done we have provided the customer with a choice of available vehicles for that particular destination based on the information that was provided. You can choose one of the options here and proceed to step 3 for personal details.
REMARK: in case of additional stops, extra luggage or special request the client will be asked to request a quote because it needs a manual calculation by one of our agents and extra costs may be applied. The customer will be informed within 24 hours of the applicable rate.
STEP 3: Personal details
If you are a first time customer please give us:
the gender of the main passenger ticking the correct box male or female
first and last name of the passenger (the person travelling)
a mobile number starting with the country code as follows +(country code) and the correct contact telephone number
a correct email address. Please note if we don´t have a correct email address we won´t be able to send the booking confirmation and driver details.
any additional information in the remarks box that could be useful for our driver to ensure that the transfer is carried out in the best possible conditions.
REMARK: please make sure we have the correct information as we will not be held responsible for any mistakes nor will the booking fee be reimbursed.
If you are an existing client please:
fill in your username and password (see also you first booking)
in case you forgot your password click the link below and we will send customer a new password
STEP 4: Payment / Confirmation
If you have a PayPal account than you can use your existing account for payment.
For clients not having a PayPal account they can either proceed by creating a new account (www.paypal.com) or pay online using any of the major credit cards.
Once payment received we will send the customer a booking confirmation with itinerary details and client access information.or you can pay a driver on pick up either by cash or card as all our vehicles have chip and pin card terminals.
We want to THANK YOU for booking online with us!
Please don´t hesitate to contact us if you need any information or assistance regarding booking online with us. http://helensburghprivatehire.co.uk
Services Provided
Local Work
Long Distance Work
Seaport Transfer
Airport Transfers
Corporate work
School runs
Account Customers
Meet and Greet Service
Child Seats
Uniform Drivers
Courier Work
Vehicle Tracking
Text Alerts
our Main Website
Operators Vehicles

Vauxhall Vivaro
Ford Galaxy

VW Passat Estate
Peugeot Wheelchair Access
Estate
Saloon
VW Passat
VW Transporter
Special Prices: up to 8 passengers
| From | To | Price up to 8 passengers |
| --- | --- | --- |
| Helensburgh | Edinburgh Airport | £120.00 |
| Dumbarton, Alexandria | Edinburgh Airport | £100.00 |
| Helensburgh/Dumbarton | Glasgow Prestwick Airport | £110.00 |
| Helensburgh | Glasgow Airport | £40.00 |
| Glasgow Airport | Fort William | £150.00 |
| Glasgow | Oban | £150.00 |
| Glasgow Airport | Edinburgh Airport | £100.00 |
| Glasgow Airport | Dundee | £150.00 |
| Glasgow | Glasgow Airport | £30.00 |
| West End | Glasgow Airport | £30.00 |
| Strathblane | Glasgow Airport | £45.00 |
| Killearn | Glasgow Airport | £45.00 |
| Drymen | Glasgow Airport | £45.00 |